The Voice of The Gospel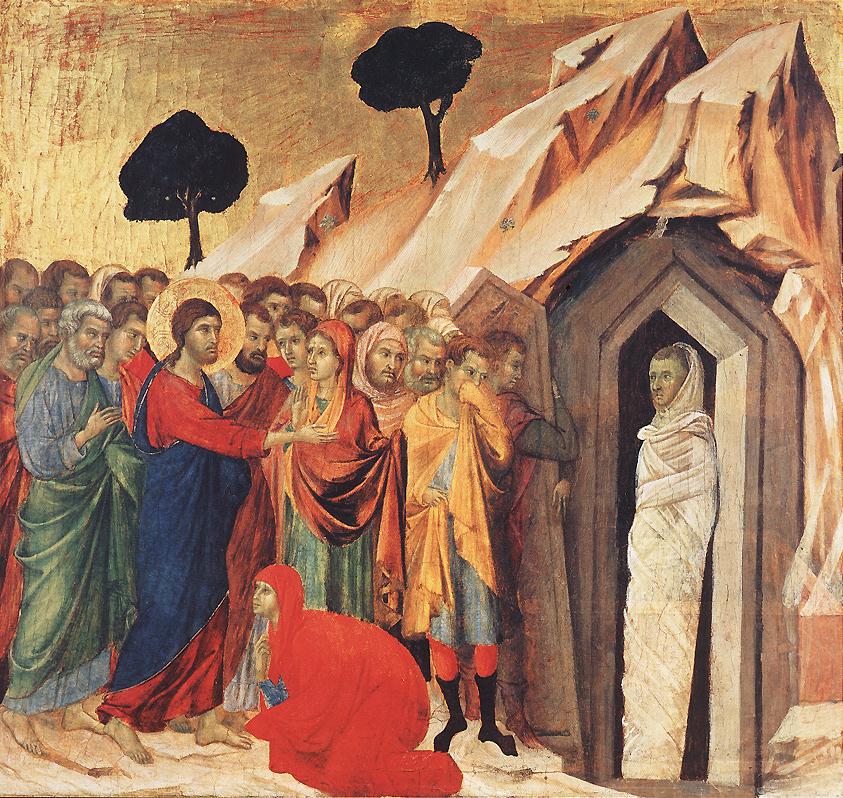 Studying John 11 for tomorrow's sermon to our young adults on our union with Christ in the "resurrection and life," and I came across this gem:
"That Lazarus is called back from death into life by the voice of Christ is a testimony of the gospel, that it is an effectual voice and, as Paul says, "the power of God unto salvation for all who believe."'
- Caspar Cruciger
Like Lazarus, apart from Christ we are hopelessly dead. We stink. There is no life in us whatsoever. Then there is this voice that calls us to come out of the grave. To move from death to life.
This voice is the voice that upholds the very fabric of the universe at this moment and for all of eternity. The power of the voice is undeniable and irresistible. It is the voice of Jesus. It is the voice of the gospel.
From hopelessly dead to hopefully alive, for all of eternity. Alive in a way that physicality doesn't matter. Violence may happen to us. Maybe even long life. Either way we are eternal and secure. If we are in Christ we have his resurrection and his life because he is the resurrection and the life.
No more stink. No more death clothes. Just Jesus and true life.